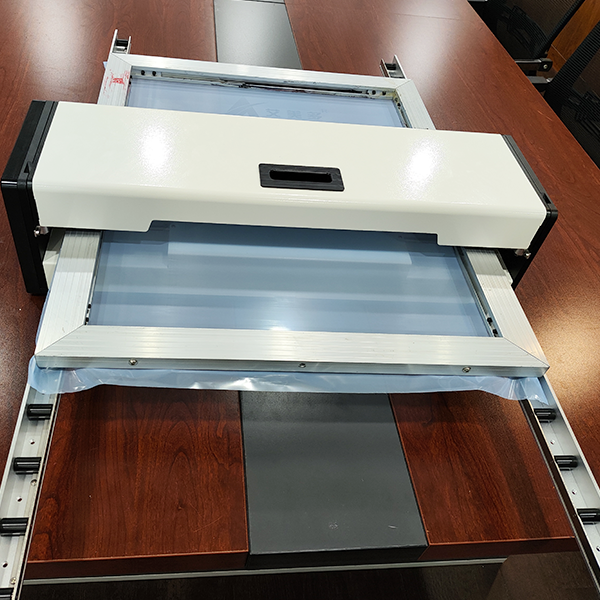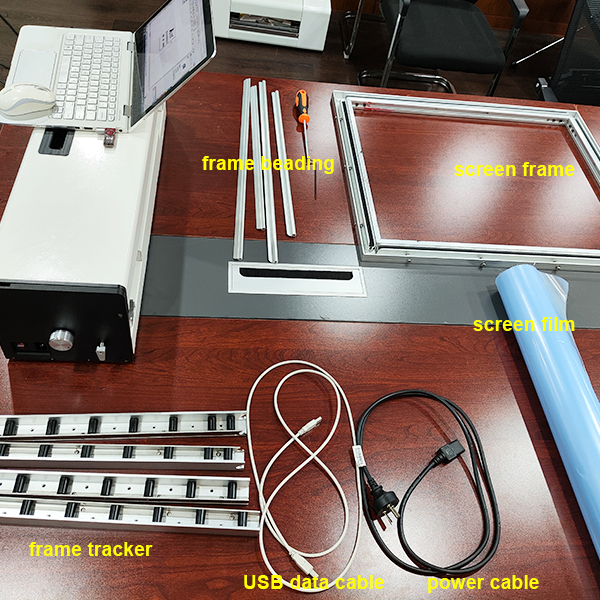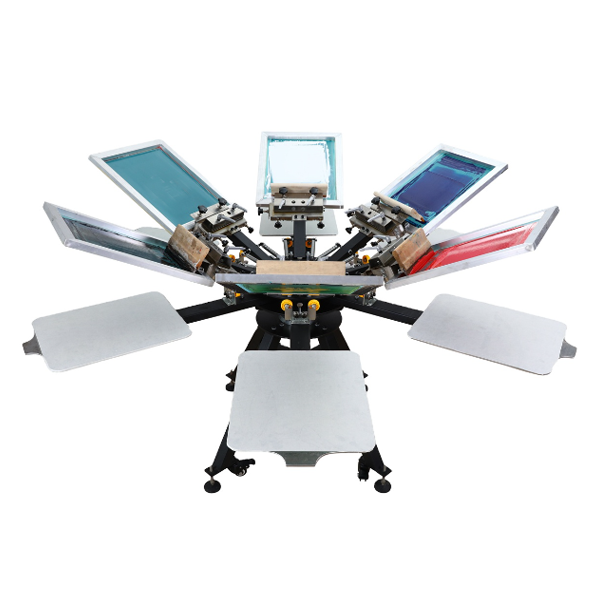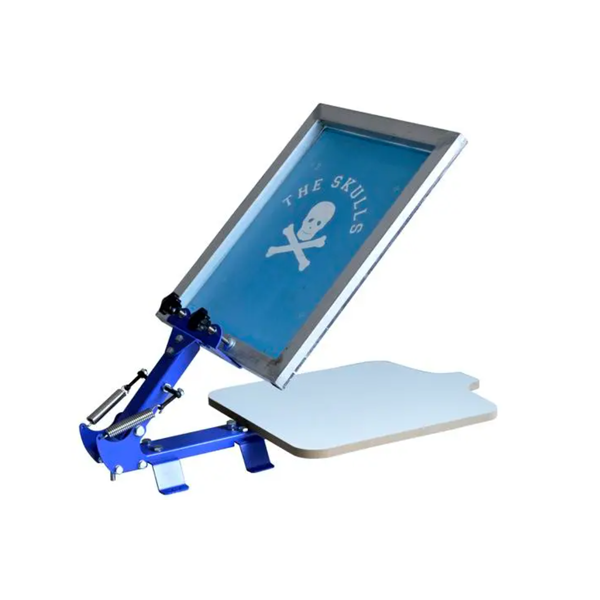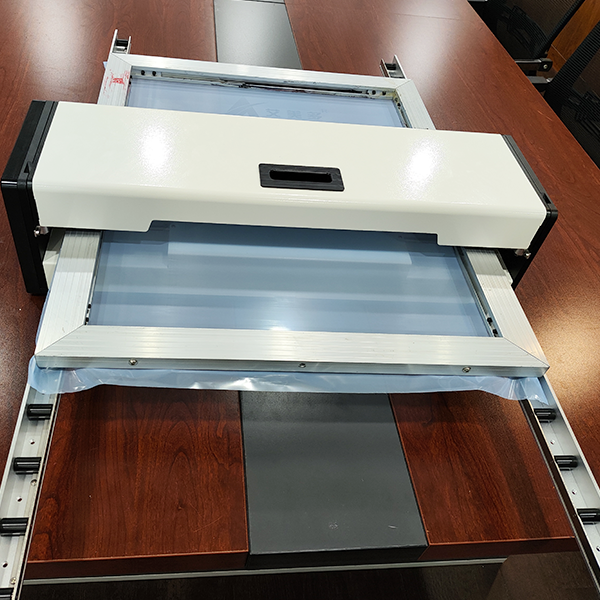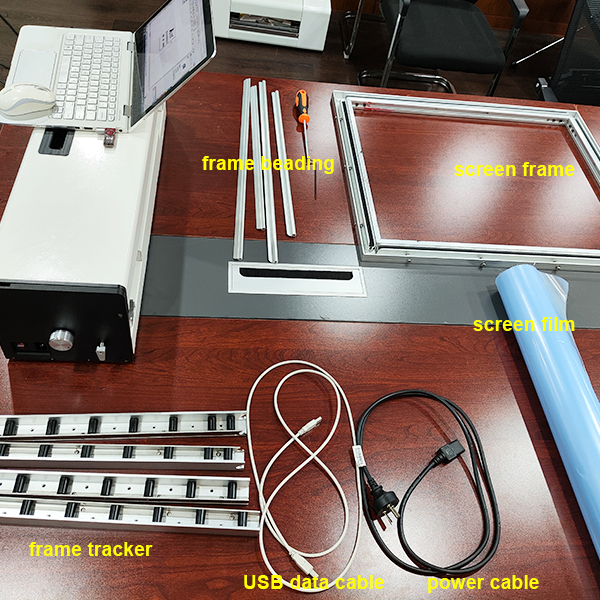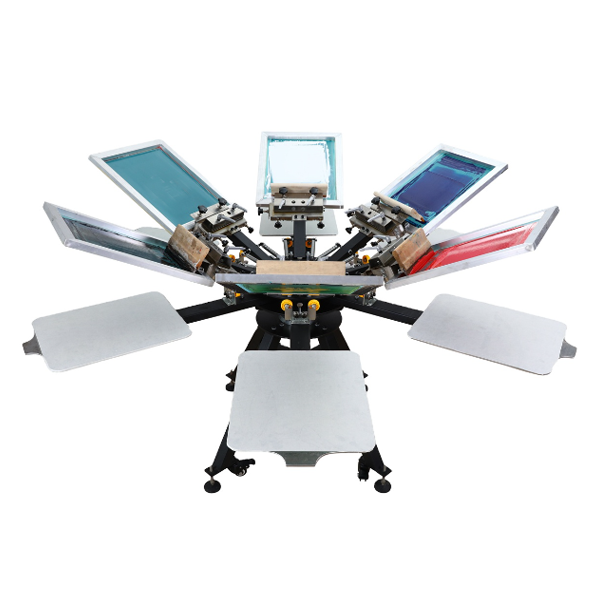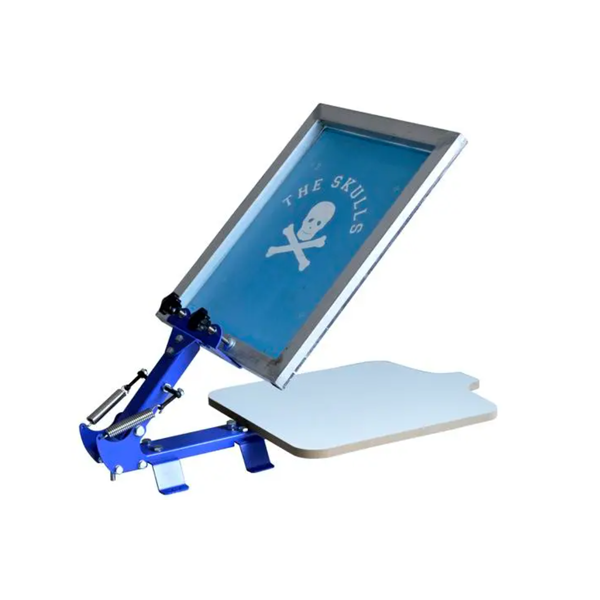 Digital Advertising Printing Screen Printing Machine Silk Screen Plate Maker No Film Exposure
---
Applications: clothing, signs, cups, billboards, glass, plastic, packaging bags, pvc, books, graphics, packaging industries, etc.
 This advertising printing silk screen printer subverts the traditional screen printing plate-making process, adopts advanced digital technology, does not need film and plate printing, just like using a printer, one-key command directly prints the screen plate.The digital screen production process of this advertising painting screen printing plate making machine:

  1 Prepare the artwork on the PC.

  2. Stretch the screen frame onto the machine frame.

  3. The machine prints directly on the screen film.

  4. The silk screen is finished and can be directly used for product printing.
  ● This advertising printing screen maker does not need to perform traditional processing steps such as: film, emulsion, exposure, processing, drying.

  ● Quick and easy, about 70 seconds out of the network (take A3 as an example)

  ● Screen printing frame size can be customized according to customer needs, A3, A4.

  ● The resolution of the silk screen frame printed by this advertising printing screen printing machine is as high as 300DPI, and the printing effect is very good.

  ● The operation is more simple, environmentally friendly, fast and convenient.

Project

AMD550A

Printing method

Thermal transfer

Print width

300 mm

Print resolution

300 dpi

Point density

11.8 dots/ mm

The minimum inner diameter of the screen frame - the maximum width

360- 560 mm

The minimum outer diameter of the screen frame - the maximum width

440- 640 mm

Screen frame thickness

25- 30 mm

Printing speed

MAX 10 mm/ s

Communication Interface

USB 2.0 full speed

Operating system

Windows WIN 7/ 8/ 10/ 11

Power supply

220 VAC~ 50 HZ

Energy consumption

150 W

Working environment

Temperature: 0~30

℃

Humidity: 20~85% RH (no condensation)

Storage environment

Temperature: -25~70

℃

Humidity: 0~90% RH (excluding mesh, no condensation)

Reliability

Print head life: 20 KM

Physical size

730 mm long x 200 mm wide x 200 mm high

Total product weight

About 22 Kg
  ● This advertising printing screen maker does not need to perform traditional processing steps such as: film, emulsion, exposure, processing, drying.

  ● Quick and easy, about 70 seconds out of the network (take A3 as an example)

  ● Screen printing frame size can be customized according to customer needs, A3, A4.

  ● The resolution of the silk screen frame printed by this advertising printing screen printing machine is as high as 300DPI, and the printing effect is very good.

  ● The operation is more simple, environmentally friendly, fast and convenient.

Project

AMD550A

Printing method

Thermal transfer

Print width

300 mm

Print resolution

300 dpi

Point density

11.8 dots/ mm

The minimum inner diameter of the screen frame - the maximum width

360- 560 mm

The minimum outer diameter of the screen frame - the maximum width

440- 640 mm

Screen frame thickness

25- 30 mm

Printing speed

MAX 10 mm/ s

Communication Interface

USB 2.0 full speed

Operating system

Windows WIN 7/ 8/ 10/ 11

Power supply

220 VAC~ 50 HZ

Energy consumption

150 W

Working environment

Temperature: 0~30

℃

Humidity: 20~85% RH (no condensation)

Storage environment

Temperature: -25~70

℃

Humidity: 0~90% RH (excluding mesh, no condensation)

Reliability

Print head life: 20 KM

Physical size

730 mm long x 200 mm wide x 200 mm high

Total product weight

About 22 Kg
---
advertising printing screen printing machine
advertising printing screen maker
advertising painting screen printing plate making machine
advertising printing silk screen printer
---
Applications





Message